Generally it's best practice to keep your software up-to-date, however, there will be times where the downgrade is the only way forward.
One of the client sites broke down and block editor stopped working. During the troubleshooting we've turned off all plugins & activated one of the default WordPress. The block editor still would not work.
This is a rare case and WordPress was super solid throughout the years. Maybe they've rushed this release or didn't have enough people to test it thoroughly.
To downgrade WordPress we will use WP Dowgrade plugin [ https://wordpress.org/plugins/wp-downgrade/ ] from the WordPress repository. You set the version and then trigger the default WordPress reinstallation process. It's genius.
Here's a video how of the downgrading WordPress installation.
As always before you do anything destructive please BACKUP your site things first several times and with different plugins and even from your control panel. This is your own responsibility to take care of this.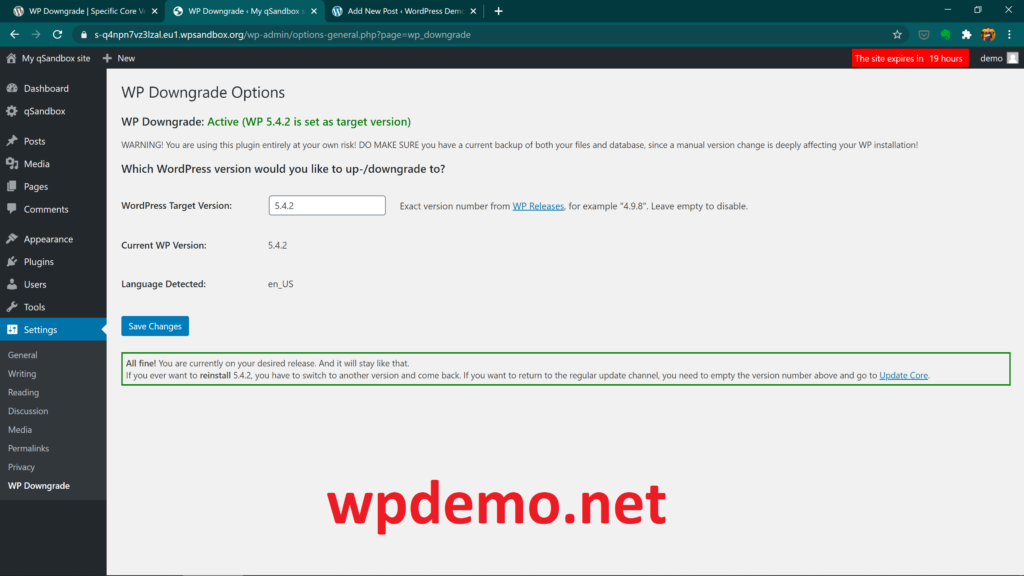 and then the only thing left is to click on Reinstall WordPress button in the updates screen.